NY Times Does Camera Phones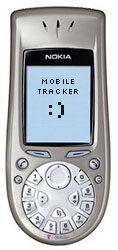 The New York Times has an
article
running that compares various camera phones available in the US. Free registration needed as always for NYTimes.com pieces. Among the phones featured is the sexy
Nokia 3650
(seen at right) .
"As cellcams have shown in Japan, where they're a hypersonic hit, the bigger selling point is the fun factor. It's just a blast snapping little bits of your life, sights and scenes and faces and friends, and firing them off to other people. The Panasonic and Sanyo even let you assign a mug shot to each person in your phone book, so that you can literally see who's calling."
Evidently they aren't just for geeks anymore. With prices quickly falling and appeal quickly rising look for camera phones to own the US market in late '03 and early '04. Check other phones featured in our
Camera
section to see what's hot.
---