MobileBurn reviews MPx200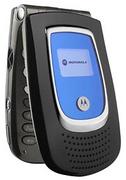 MobileBurn has
posted a review
of the
Motorola MPx200
, the smash hit smartphone. The review, written by Michael Oryl, on the whole is pretty positive. bq.
"Up until this point I have not been a real fan of the MS Smartphone OS. Maybe I'm still not, as some things like the menu structures just seem alien to me. But I must admit that on the whole, I really like the MPx200. It feels good, solid. It looks good, even if it does get smudged up easily."
The MPx200 got knocked for the lack of a camera, a wonky keypad and stretched out menu structure. It got praised for its form factor, the use of USB, and reception.
---