Verizon Wireless: in-flight calling with your number
Verizon Wireless today announced low-cost in-flight calling. By itself this is nothing revolutionary, but with Verizon's new program you get to keep your number. bq.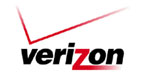 "Beginning today, Verizon Wireless frequent flyers can stay connected while in flight for just 10 cents-a-minute when they sign up for the new Airfone Service for Verizon Wireless $10 monthly subscription plan.
bq.
Verizon Wireless customers who want to make and receive calls while in flight need only register as a user on a Verizon Airfone handset to make and receive calls for 10 cents-a-minute with a monthly subscription or 69 cents-a-minute with no subscription. Callers dialing the customerís Verizon Wireless phone number will reach them on board any of the more than 2,000 planes served by Verizon Airfone nationwide. "
A normal Airfone call is $3.99 to start and $3.99 a minute thereafter.
---