Flash Lite to work with BREW
Oct 18 2005 - 11:40 AM ET | Data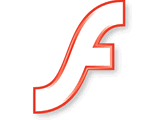 Macromedia and Qualcomm today announced that Flash Lite will be available as an extension to BREW. BREW is used in the US by Verizon Wireless.
BREW developers will realize the benefit of rich mobile experiences and the return on investment when they add Flash to their applications, while Flash developers will have a new channel to monetize their mobile work.
Flash Lite for BREW is expected to begin shipping next year.
---