Samsung improves LCD readability
Jan 26 2006 - 03:59 PM ET | Samsung, Unique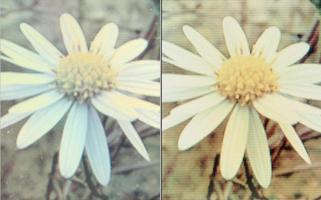 Samsung announce d a new super-reflective LCD that is easy to read outside, even in direct sunlight. The new screen measures 1.72 inches and is technically called a SR LCD screen. Samsung claims it's three times as bright as a normal mobile display.

Samsung Electronics has applied silver with high reflectance instead of aluminum to achieve the breakthrough. At the same time, the company developed a new reflective lens that greatly improves the rate at which light is concentrated into pixels. In addition, light entering the 1.72-inch LCD can be fully harnessed due to improved transmittance capabilities of the polarizer and color filter.
The new SR LCD is also transflective to better manage power consumption--natural light actually improves the screen's brightness. Expect this to make its way into all of Samsung's high resolution displays.
---