Sprint Nextel profits fall in Q4 2005
Feb 22 2006 - 02:07 PM ET | Sprint Nextel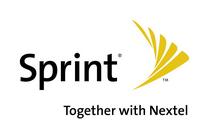 Sprint Nextel is reporting a 55% net drop in earning during Q4. This drop was even in the light of increased earnings, and is squarely to blame on acquisitions and merger costs.
Sprint Nextel's Q4 net profit dropped to $197 million (7 cents a share), last year in the same quarter Sprint reported $437 million (29 cents a share).
According to the financial report, revenue was up 7 percent to $11.3 billion, but that is making the assumption that Sprint owned Nextel were merged in both quarters. Wall Street analyst estimated $11.26 billion.
Before considering costs related to the merger of Sprint and Nextel, it earned 33 cents a share, a penny short of what analysts forecast.
---