Verizon Wireless LG Chocolate hands-on preview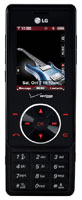 Buy the LG Chocolate
for
just $99
from WireFly. That's $50 less than from Verizon Wireless direct.
The LG Chocolate is the new hot phone, or that's at least what Verizon Wireless would like you to believe. The handset officially launched today and an advertising campaign has already kicked into gear. The UPS man met up with us earlier today and we've been busy Chocolat-ing ever since.
To recap, the Chocolate is a music savvy handset with an iconic design pretty enough to have the "fashion phone" label. But it's not all about looks--inside there is a QVGA screen, EV-DO, stereo Bluetooth, microSD card slot and a 1.3 megapixel camera.
Read on for our first take, complete with a gallery of photos. We'll have a full review soon.
First thought
The Chocolate's design is simply striking. With the keypad in the closed position and lights off, the phone looks elegantly simple. After turning on the power, four more buttons appear in red on the phone's face. The QVGA screen is bright and clear, it's the same resolution as the latest iPod. The touch sensitive buttons are strange at first, but effective. Most of the time it's annoying to hear a sound on every keypress, but since you're not actually pressing anything that moves, this time the sound is useful. The keys on the inside of the phone are all physical and have a normal feel.
Music
Unlike some other V Cast Music handsets, the Chocolate can play both WMA and MP3 files. The V Cast Music store has also been tweaked a bit, you no longer have to be a V Cast subscriber ($15/m) to be able to use the store. Now you just need $1.99 and a capable handset. Data charges may apply if you don't already have a data account, so watch out for that. The catalog has also been updated, it now boasts 1.3 million songs.
As for playback on the Chocolate, it feels pretty similar to past V Cast music handsets. It's not as easy to get around as an iPod, but it works. Without a memory card there is room for a few CDs worth of music, about 50MB. Songs downloaded from the V Cast store will probably take up less space than if you transfer music from your computer since they use an optimized compression format. You can play MP3s, which is something that all other V Cast Music handsets should have been able to do but couldn't. However, you can't set MP3s that you have loaded onto the Chocolate act as a ringtone. This is despite MP3 ringtones being an advertised feature of the phone--all tones have to go through the Get It Now walled garden store.
There isn't a headphone (2.5mm) jack on the Chocolate, but an adapter is included in the box. It goes from LG's proprietary port to standard stereo 2.5mm. Without the adapter, this port is used to charge the phone.
Interface
The standard Verizon Wireless interface that is used across all of their consumer handsets has been updated for the Chocolate. It's powered by Adobe Flash and the main menu is round (see screenshot below) and very crisp looking. Most other elements feel similar and the same red color scheme is used. It's easy to change themes and the original is still included for posterity, but the default view is what is shown in the photos below. The touch sensitive buttons make getting around the interface a little tricky at first, but it's not hard to get the hang of and there is a sensitivity adjustment in the options section. Despite what you may have read, the Chocolate does not have a scroll wheel like the iPod. There are five touch-sensitive buttons and if you try and scroll there are just a lot of button clicks and anything can happen. It would have been great if scrolling was a feature, but it's not.
Accessories
To accompany the Chocolate, Verizon Wireless has put together a rather long list of accessories. Since there isn't a whole lot of on board memory, the most popular add-on is going to be a memory card. Verizon has options ranging from 256MB ($29) to 2GB ($99). Other accessories include both wired and Bluetooth headphones (the Chocolate supports stereo audio over Bluetooth), an extended battery and various cases.
Buy the Chocolate
Buy the LG Chocolate
for
just $99
from WireFly. That's $50 less than from Verizon Wireless direct.
Photos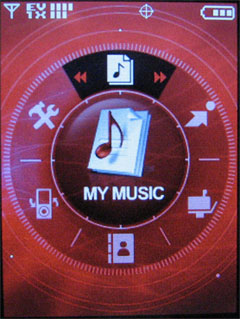 Click on the images below to zoom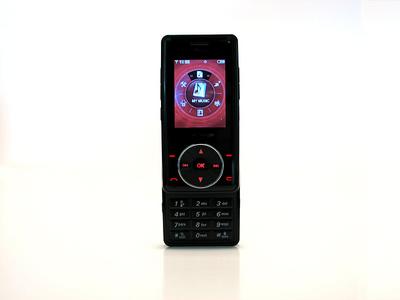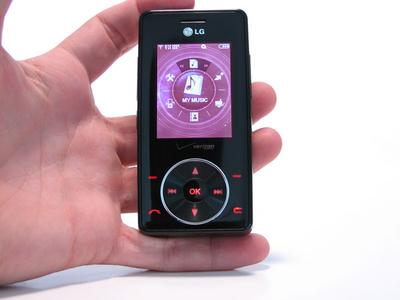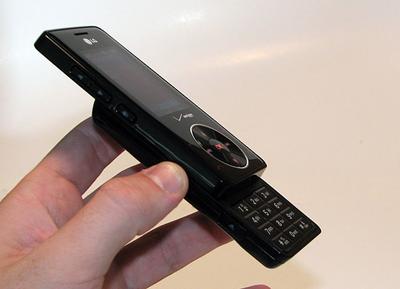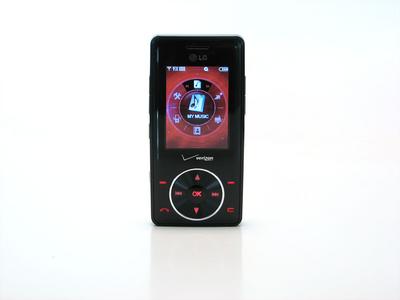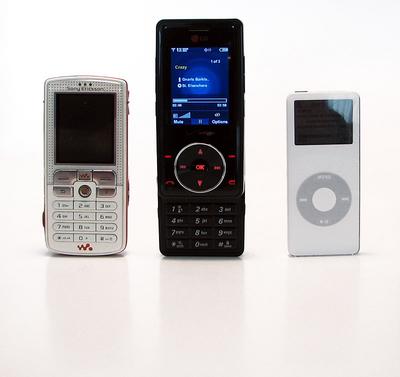 ---