Analog network phase out to hurt OnStar
Nov 21 2006 - 05:06 PM ET | In The News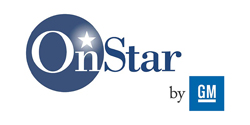 Despite all the assuring commercials, OnStar might not be there once the US wireless operators pull the plug on their legacy analog networks. The FCC has ruled that carriers will be allowed to do so starting in January 2008 and because of the ability to repurpose spectrum for higher revenue activities, it's a lock that they won't be keeping up the analog networks for fun.
Something we haven't heard before is that OnStar, the self described "in-vehicle safety and security system", is in big trouble because about half of their subscribers use analog service on Verizon Wireless' network to connect back to home base. Digital networks weren't available over enough area to make sense back when the service debuted in 1996. But unlike cell phones that get replaced every 18 months, cars tend to stick around quite a bit longer.
GM didn't even start upgrading its vehicles to digital communications until at least 2002. Some vehicles made as recently as 2004 feature analog technology. OnStar has posted a statement about the problem on their website, with an FAQ detailing possible upgrade paths. Vehicles made before 2002 can't be upgraded. That means OnStar will lose half it's customer base or about 2 million subscribers. One customer who the New York Times contacted had harsh words for the company:
"Those were $5 business decisions that are going to come back and haunt them," he said. "It's going to disillusion a bunch of G.M.'s best customers."
Note, the article has been updated to correct attribution of the above quotation. It was originally incorrectly cited as being from ABI Research analyst Frank Viquez.
[via AutoBlog]
---