Longer Life Bluetooth Headset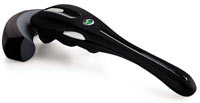 Sony Ericsson's new HBH-35 (sorry about the name--we just report the facts) Bluetooth headset has about the same feature set as similar headsets with one exception--battery life.
According
to the folks at Mobile Burn this thing can crank out the uptime. Unlike wired handsfree systems, wireless ones need battery power. It's usually the downside mentioned in reviews. According to Sony Ericsson, the HBH-35 sports 5 days of standby or up to 5 hours of talk time. Usually companies cite "best-case" scenarios which translate to "best-case in the lab but never in the real world" scenarios. Never the less, even 3 days of standby would be killer.
---