Motorola A630 announced
Jun 30 2004 - 08:23 PM ET | Motorola
You can buy the Motorola A630 with T-Mobile service for just $99.99 through WireFly.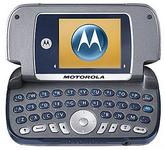 Motorola today introduced the Motorola A630 at an exclusive party in New York City on the rooftop of Hotel Gansevoort (
pictures from the party
). It's a camera phone that the company hopes will help boost the Motorola brand image, analyst are upbeat . The main feature of the A630 is a fold-out keyboard (the phone folds out in half, see photos). Other known features are: * Integrated VGA digital camera * Bluetooth * MP3 ringtones * Speakerphone * 176 x 220 65,000 color display * Weighs just 3.5 ounces The Motorola A630 is a Cingular Wireless exclusive at launch--expect to pay $200 to $300. We should see it this summer.
Update:
Om Malik
gives a
mini review (he loves it).
Click on thumbnail to enlarge image. An additional image follows below.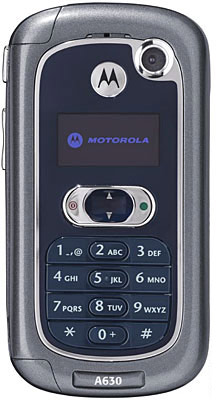 ---