Toshiba V602T announced by Vodafone K.K.
Oct 04 2004 - 02:10 AM ET | Vodafone
Vodafone K.K. today announced that it will begin to carry the Toshiba V602T starting in November. The phone will come in both "metal" and "ceramic" textural variations but other than that the features of the Toshiba V602T are the same: * 1.31 megapixel camera with video recording * 2.2 inch QVGA LCD * miniSD slot A photo containing both versions is displayed after the jump.
Click on image to zoom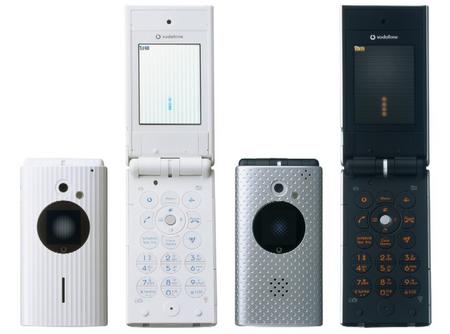 ---