UTStarcom CDM-180 announced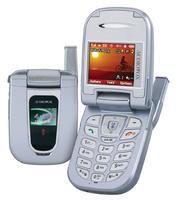 UTStarcom Personal Communications (formerly Audiovox Communications) today announced the CDM-180, a mobile phone with landscape orientation. Features of the CDM-180 include: * Java/Brew 2.0 (depending on carrier) * Landscape oriented main screen: 262K color 1.8" TFT * Outside display: 262K color 1.2" TFT * VGA camera It was not announced when the CDM-180 will begin shipping.
Click on thumbnail at right to zoom image.
---