Sprint nears massive NFL sponsorship
UPDATE:
The NFL has confirmed that talks have gone on with "major wireless carriers" though Sprint was not officially named.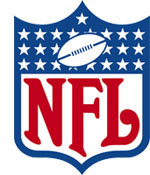 According to an indsutry report, Sprint is
closing in
on a massive sponsorship deal with the National Football League. Besides copious amounts of advertising, Sprint would be able to show highlights of games to Sprint PCS customers. So far the five-year deal is valued at $200 million, but that number could swell to $600 million. Both Sprint and the NFL have excused comment on the matter. Broadcasting live games won't be included in the deal though: bq. Sprint's expected deal with the NFL excludes live broadcasts of games, the
SportsBusiness Journal
reported. ESPN, which rents the Sprint network for its wireless service, has the rights to broadcast "Monday Night Football" on its phones in 2006.
---