Nokia N91 officially delayed until Q1 2006
Sep 20 2005 - 04:13 PM ET | Nokia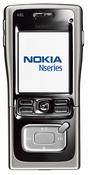 The Nokia N91 has been officially pushed back to Q1 2006, confirming rumors to that effect that started a few weeks ago. The N91 is t he first Nokia phone to feature a hard drive (4GB) and will be the flagship music product starting in the first quarter of next year.
MobileTracker tested out the N91 earlier this month and a couple of hands on photos of it are available below. In general we weren't too impressed with the design (it's big, the buttons were flaky and the slide mechanism just got in the way) but some of our gripes could still be fixed before it begins shipping. Feature wise it's loaded.
While pricing information hasn't been announced, we were told it will at least be equal (not more than) the N90 camera phone that will list for $699 direct.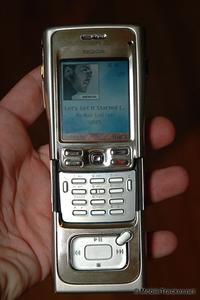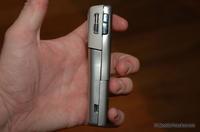 ---