Palm faces lawsuit from disgruntled Treo users
Sep 20 2005 - 06:00 PM ET | Palm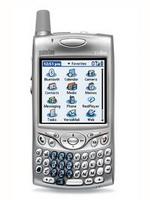 Palm is facing a lawsuit from Treo owners fed up with a laundry list of issues. The class action suit was filed in Santa Clara California and covers both the Treo 600 and Treo 650.
At all pertinent times, Palm represented to the public, including Class members, that the Treo 600 and 650 were quick, dependable and reliable hand-held organizers and mobile telephones; that they were free from defects; and that they were of merchantable quality and workmanship. In fact, these phones suffered from extremely poor sound quality and buzzing, choppiness, speakerphone problems, poor and broken screens, phone crashes, software crashes and electrical surges.
The Treo 650 is manufactured by HTC, though that company is not named in the suit. We noted earlier today that the next generation Treo will be available running Windows Mobile and it will also be made by HTC.
The full complaint can be viewed here [37 page PDF].
The suit is looking to get people with defective Treo units a new (non-defective) unit or a full refund. Plus a stack of cash to cover the legal bill of course.
[Thanks Om!]
---