Palm Treo 700p details leak online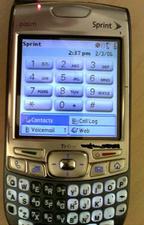 Details surrounding the rumored Palm Treo 700p leaked online over the weekend. The 700p has been expected ever since the 700w was announced, but officially it has not been announced. It's going to come out first on Sprint, probably early in the second quarter.
Features of the Treo 700p are said to include:
312 MHz Xscale

CPU

Palm OS 5.4.9 (Garnet)
Bluetooth
1.3 megapixel camera
EV-DO
64MB memory
After photos and specs of the Palm Treo 700w were leaked, Palm quickly announced it officially.
[via Engadget]
---