Verizon Wireless V Cast hooks up with indie music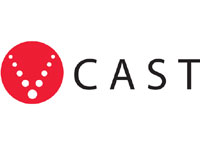 Verizon Wireless announced several new indie music distribution deals for its V Cast Music service. The announcements were made at SXSW (South By Southwest), a large music and technology event in Austin, Texas. V Cast subscribers can now hear music from artists affiliated with CD Baby, IODA, Digital Rights Agency and The Orchard. Exact figures weren't released, but today's announcements account for thousands of artists.
Verizon Wireless charges $1.99 per song download for music obtained through the handset and $.99 per song downloaded on a PC (which can then be synced to the phone).
In related news, V Cast will be broadcasting highlights and concert footage from SXSW. The content will be located within music videos in the entertainment category and is freely accessible for V Cast subscribers.
---