Motorola Q to be MIA at CTIA, report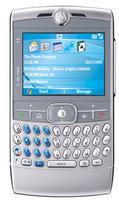 Scott Moritz over at TheStreet says the Motorola Q will not debut at CTIA like many insiders were expecting. Verizon Wireless will have an exclusive on the thin-line PDA at launch, but consumers will have to wait at least a little longer:
The stage was set for an announcement that Verizon Wireless -- a joint venture of Verizon -- has stocked its shelves with Q phones. But now, Verizon Wireless says the Q isn't ready. And although phone delays are far from rare, the Q's absence stands to add to an already long list of product problems for Motorola this year.
Motorola announced the Q (also called the RAZRBerry in rumors) last summer and was originally slated for a Q4 launch. Motorola's website recently updated to note a Q launch in April and then quickly removed the mention and changed it to "coming soon".
---