Cingular and HBO launch expanded video clips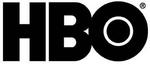 Cingular and HBO extended their partnership with the introduction of more video clips. Available exclusively to Cingular's 3G customers, the new content includes some mobile-only episodes of the show Entourage.
In another first, Cingular Video subscribers can also enjoy full-length episodes from the first season of "Entourage," plus episodes from "Sex And The City," "Curb your Enthusiasm," and Dane Cook's "Tourgasm." These episodes have been segmented into chapters so Cingular subscribers can relive their favorite moments and share them with their friends.
More about the new HBO content is available from Cingular Video.
---