Verizon Wireless launches Flash applications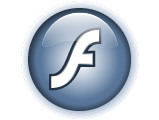 Verizon Wireless has continued its adoption of Adobe Flash Lite by launching several new Flash powered Get It Now applications. The new software includes an offering by the Weather Channel and a game from NBC based on The Office. Four phones (LG V, Motorola RAZR V3c/m and the Samsung a950) are compatible with the apps, but that list is expected to increase in the near future. Interestingly the Chocolate is not yet compatible despite using Flash to power its interface.
Customers with compatible handsets can find the new applications in the Get It Now store.
---