FCC still working to close AT&T / BellSouth merger
Oct 28 2006 - 05:17 PM ET | In The News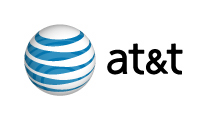 The Federal Communications Commission is still burning the midnight oil to try and close the proposed merger of AT&T and BellSouth. The merger has direct implications on the wireless industry because the two companies happen to be the two joint owners of Cingular Wireless. When the merger was announced in March executives noted that they would rebrand Cingular under the AT&T name. Ironically, Cingular has continued to spend money on advertising related to its buyout of AT&T Wireless.
The FCC has twice delayed a vote on the deal's approval, but is trying to get it done before November 3rd. Some concessions have already been offered by AT&T:
AT&T has offered several concessions to win the FCC nod, including freezing some rates for rivals to lease access to its network for 30 months and offering basic high-speed Internet for $10 a month to new customers when bundled with voice service.
Sprint Nextel has gone on record against the $67 billion merger, stating that it would reduce competition in the wired data networks that wireless carriers use to shuffle around traffic.
---