FCC head attempts to end BellSouth / ATT stalemate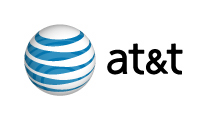 Kevin Martin, chairman of the Federal Communications Commission, is attempting to end a 2-2 tie in the vote to approve a merger between BellSouth and AT&T. Republican commissioner Robert McDowell had previously recused himself from the vote because of past business dealings with a company that competed with both Bellsouth and AT&T. The four remaining commissioners have been unable to agree on the conditons of the deal. When two large communication companies merge there is usually a list of concessions necessary for approval. The two Democratic commissioners want more conditions than the two Republicans and the two sides have been unable to find a compromise.
The FCC is now researching whether or not it would be in the government's interest to allow McDowell to vote. If that does happen McDowell could still opt to abstain from voting but if he does place a vote it will likely go for approval with fewer conditions (the party line). There are still more options though:
In recent days, conditions AT&T officials have discussed with the FCC have included an arbitration process to resolve disputes over rates for competitors to lease lines as well as prioritizing Internet content from providers who pay a fee, according to agency filings.
If it does indeed go through, the deal is worth $82 billion. AT&T agreed to pay $67 billion for BellSouth plus assume around $22 billion of BellSouth debt. We previously mentioned the approval of this merger back in October. At that time the FCC was hoping to be done in early November. There is now a meeting scheduled for December 20th that could set a date for the actual vote.
This merger is important for the wireless industry because the two companies now share ownership of Cingular. As one company, the new AT&T would completely control Cingular and has already announced plans to rebrand the service under AT&T's brand.
---