LG Chocolate available in red and green from Verizon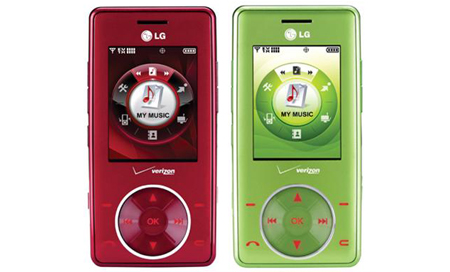 Verizon Wireless has debuted two more colors of the popular LG Chocolate VX8500 phone. The colors are officially named cherry and mint, but we're betting most people with simply stick with red and green. They join the previously available black and white variants. All of the colors retain the same features.
The red and green models go on sale this Friday or as marketers like to call it Black Friday. All of the colors are getting a new price, $99.99 after a $50 mail-in rebate and new service contract.
---