Samsung Ultra Smart F700 announced
Feb 12 2007 - 12:00 AM ET | 3GSM, Samsung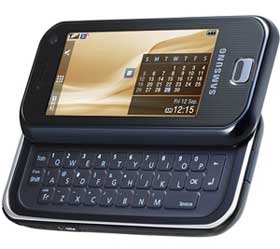 The Samsung Ultra Smart F700 is a new feature-laden handset that some analysts are saying will pose competition to the Apple iPhone. Much like the iPhone, the F700 features a new Flash user interface and a large touch screen. Most of the other features on the F700 are more advanced than Apple's offering however.
Features of the Ultra Smart F700 include:
GSM

900/1800/1900 plus 7.2 megabit

HSPDA

5.0 megapixel camera
Slide out

QWERTY

keyboard
Bluetooth
microSD
2.78" touch screen with VibeTonz for tactile feedback
Samsung will show off the Ultra Smart F700 at 3GSM World Congress. The company did not announce when the handset will begin shipping or estimates of pricing. Because it lacks GSM 850 it will not launch in its current form in the US.
[via Akihabara News]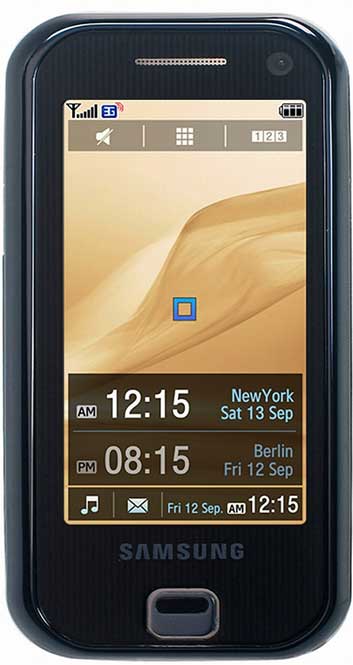 ---