Motorola RAZR V3 announced
Jul 27 2004 - 01:20 AM ET | Motorola
Motorola today announced the RAZR V3, a super-thin handset that still packs heat. It's just 14mm thick (about 1/2") and is made out of titanium. * Built-in camera * Bluetooth, * 2.2" 262K color main display, 4,096 color sub-display Look for the Motorola RAZR V3 in September for around $700 US--no one said thin is cheap.
Update:
A promotional video of the V3 in action is available
here
.
Pictures of the Motorola RAZR V3 are available after the jump.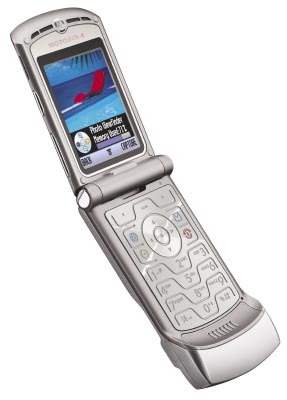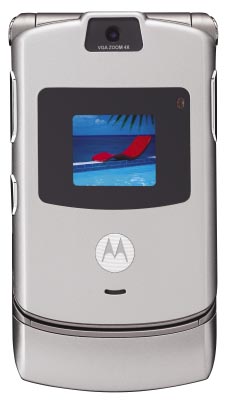 ---