FCC approves Motorola RC car accessory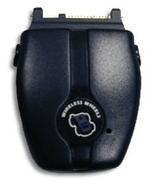 Motorola and Zigbee have recieved FCC approval today for an accessory dongle that can control Nikko RC cars. The Zigbee dongle can either plug into a traditional looking RC remote or to a Motorola iDen (Java application required on a i850) phone. The "Wireless Wheels" set will include a dongle, a remote, and an RC Car.
This dovetails with Sprint Nextel's sponsorship of NASCAR, which even includes car themed handsets. Motorola isn't the first to bring out car related accessories, Sony Ericsson has a Bluetooth controlled model car called the CAR-100.
[via PhoneScoop]
---