Modeo TV phone photos
Apr 10 2006 - 03:41 PM ET | CTIA, Smartphone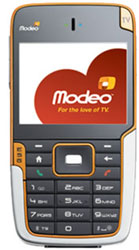 CTIA 2006 -- Mobile TV upstart Modeo was showing off a self-branded Windows Mobile handset that sports DVB-H (the mobile TV standard supported by Modeo). The device was designed by HTC and is "production ready". Physically it's about exactly the size of a fullsize iPod.
Features of the Modeo TV phone include:
Windows Mobile 5.0
Quad-band

GSM

plus

EDGE

microSD card slot
1.3 megapixel camera

QVGA

landscape screen
Size: 4.1 × 2.2"× 0.6" (latest iPod measures 4.1 × 2.4 × 0.43")
Read on for some hands on photos of the Modeo phone that we snapped at the show.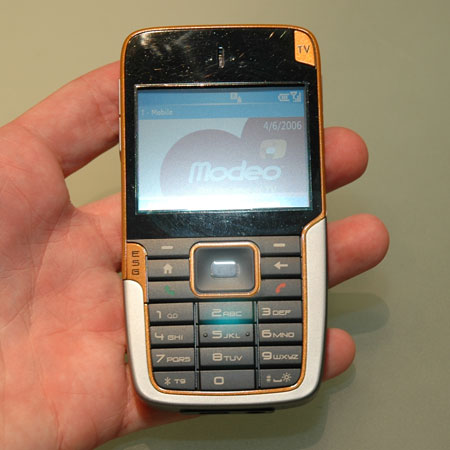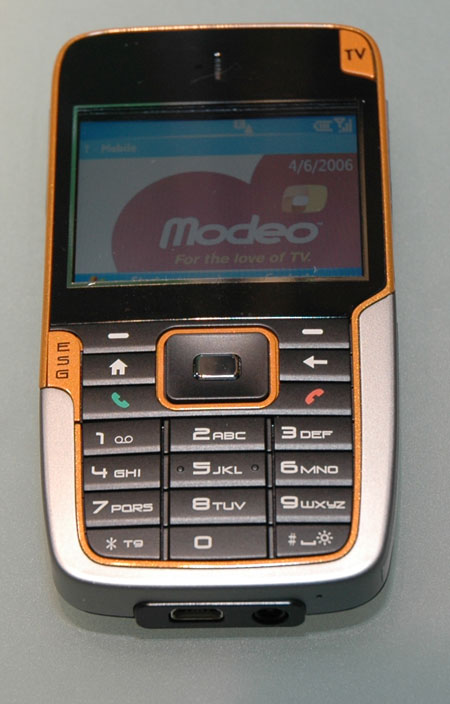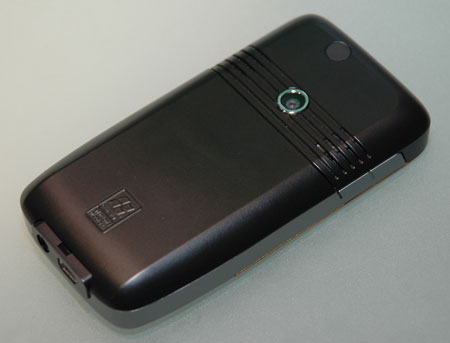 ---