Motorola Q hits Verizon Wireless May 31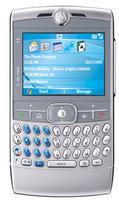 After a series of delays, Verizon Wireless has announced May 31st as the official ship date for the hotly anticipated Motorola Q. The slim-smartphone was first intended to ship early in Q1 and will be an exclusive to Verizon when it begins shipping. While originally touted as a "BlackBerry killer", the Q's biggest target could be the Treo 700w, which also runs a Microsoft OS.
Features of the Motorola Q include:
Microsoft Windows Mobile 5.0
EV-DO 3G data
Bluetooth
11.5mm thick design

QWERTY

keyboard
Verizon Wireless will be selling the Q for $199 after 2-year service agreement and a $100 instant rebate. That pricing point appears to be tied to having unlimited data in your plan, but still comes in well below all other similar devices.
---