Sprint adds NFL Mobile to normal data subs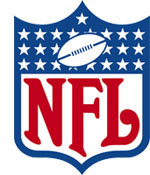 In time for the 2006-7 season, Sprint has removed the extra fee for its NFL Mobile service. NFL Mobile is now apart of Vision or Power Vision and comes at no additional cost. Sprint is a major sponsor of the NFL and is able to exclusively offer NFL content.
On gameday, NFL Mobile is updated every two seconds, offering a nearly live look at the game. The information includes: real-time statistics, scores, injury reports and other updates. Customers can also subscribe to text alerts and get notified when their team scores, enters the red zone and other key times in a game.
NFL Mobile from Sprint can be downloaded by texting NFL to 7777 or via the Vision or Power Vision home deck.
---