Disney D100 handset approved by FCC
Aug 09 2006 - 02:40 PM ET | MVNO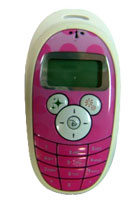 Disney just got a new handset approved by the FCC, the D100. While the D100 sports very strong Disney branded, the handset is not actually destined for Disney Mobile. The phone supports both 12 and 4 button keypads and features conventional parental controls.
The D100 is Disney's first handset that will be completely self branded. According to the FCC filing it's being made by the Telian Corporation, we assume under a normal OEM relationship.
Feature wise not much is notable as the D100 is meant to be only a simple handset. Even though approved by the FCC, the D100 will only be sold in Europe and Latin America.
[via Phone Arena]
UPDATE: We incorrectly assumed the handset was headed to Disney Mobile, but the D100 is actually a GSM handset that will be sold outside of the US by Disney's consumer group.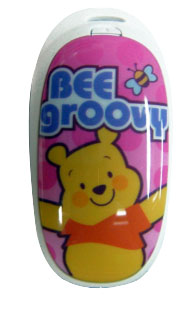 ---