Sprint to slow Boost Mobile's growth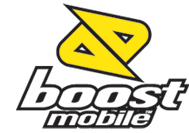 Sprint Nextel has planned to slow the growth of Boost Mobile (a wholly owned subsidiary) because the MVNO is outpacing growth of the more lucrative post paid business and will soon start straining the iDEN network. While MVNOs have gotten a bad rap lately, Boost Mobile has been on a tear and counted for most of Sprint's subscriber additions in the most recent quarter. So far this year Boost accounts for about half of Sprint's 2 million new subscribers.
The iDEN network is also being hurt by spectrum issues thanks to an agreement with the government:
The source of the difficulty can be traced to a government-ordered multibillion-dollar initiative for Sprint Nextel to reduce interference between one of its wireless networks and the radio systems used by public safety agencies nationwide.
Specifics on how Sprint will actually slow Boost were not made public.

[via PhoneScoop]
---