NTP files patent infringement suit against Palm
Nov 06 2006 - 05:14 PM ET | Palm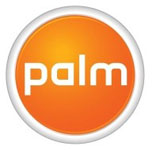 NTP already won a $612.5 million settlement earlier this year from Research In Motion (maker of the BlackBerry), but is not done litigating yet. The tiny patent holding firm has filed suit against Palm, maker of the popular Treo series of smartphones. NTP alleges that Palm has infringed on NTP's patents and has thus far refused to resolve the issue without litigation. NTP is seeking an injunction to stop the sale of Palm's products and recovery of monetary damages. Palm has not offered a comment on the lawsuit so far.
The Complaint concerns Palm's manufacture, use, sale, offer for sale, and/or importation into the U.S. of infringing products, methods, processes, services and systems that are primarily used or primarily adapted for use in electronic mail systems with radio frequency (RF) communications to mobile processors and related services, and methods.
NTP appears to be suing Palm over the same issues it had with RIM. Since Palm only bundles email software with its handhelds (instead of producing its own like RIM does) it remains to be seen if the company can win the patent lottery twice. The previous settlement was extremely controversial because the US Patent and Trademark Office took a second look at NTP's patents and in every case found them to be invalid.
---