Samsung u620 mobile TV phone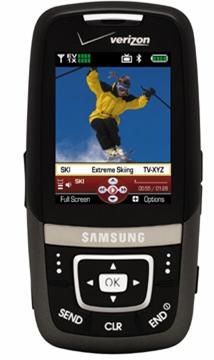 CES 2007 -- The Samsung u620 will be one of two launch phones for Verizon Wireless V Cast TV. The LG VX9400 is the other launch handset. Samsung is marketing the handset quite heavily at CES, there are photos of it along with the BlackJack plastered all around the Las Vegas Convention Center.
Mobile TV is the obvious key feature for the Samsung u620. There is a dedicated TV button on the right side of the handset and a TV antenna that can be extended if needed for reception. MobileTracker demoed the handset this afternoon and there wasn't any noticeable difference with the antenna extended or not, but results will vary based on location.
Features of the Samsung u620 include:
QVGA

(240×320 pixel) display
Bluetooth with stereo

A2DP

support
EV-DO high-speed data with full V Cast support, including V Cast music
1.3 megapixel camera with flash
microSD card slot
Speakerphone
The Samsung u620 will begin shipping exclusively from Verizon Wireless later in the first quarter. Pricing was not announced. Read on for another photo of the U620. Hands on shots coming soon.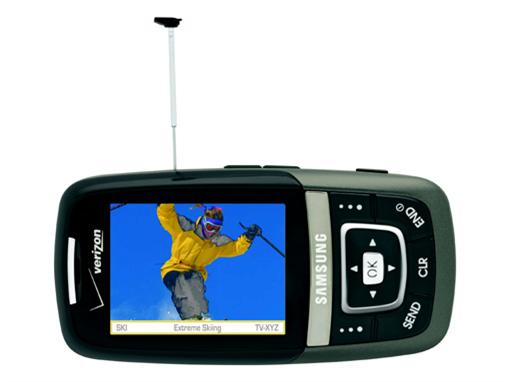 ---