Cingular becomes AT&T
Jan 12 2007 - 12:07 AM ET | AT&T, Cingular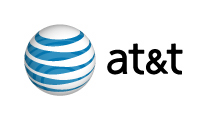 Cingular Wireless will transition into the AT&T brand starting on Monday. The name change comes just a matter of days after the merger between AT&T and BellSouth was approved by Federal regulators. Cingular has been a brand for six years and ironically was the new name (after another merger) for AT&T Wireless just a few years ago.
"Around the world, our customers recognize the AT&T brand for meaningful innovation, a commitment to customer service, high quality and exceptional reliability," said Edward E. Whitacre Jr., chairman and CEO of AT&T. "AT&T, BellSouth and Cingular are now one company, and going to market with our services under one brand is the right thing to do."
Only the name AT&T will be used, not AT&T Wireless. The service will be referred to as "Wireless from AT&T". Executives want to use the same brand for all of the telecom services provided by the merged company. AT&T now provides local and long distance, wireless, internet and TV. The transition away from the Cingular name is expected to take several years. Initially advertisements will feature a transitional graphic that includes both logos much like what happened with the AT&T Wireless transition. Company owned stores will transition this year. Billing will probably be the first noticeable difference.
AT&T has not disclosed how much cash it has ear marked for the brand transition advertising campaign, but the amount will be substantial. Cingular spent around $5 billion rebranding AT&T Wireless with almost a billion of that being spent just last year.
---