Verizon Wireless joins SMS price increase club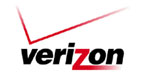 Sprint Nextel started things off by increasing the amount it charges for SMS messages. Cingular dove in next and angered a lot of customers by sticking to its early termination fee despite a 50% price increase for a central service. This week Verizon Wireless announced a similar move, text messages will cost $.15 instead of $.10. This fee applies to both incoming and outgoing messages. T-Mobile remains the only national carrier to keep $.10 texting.
Verizon Wireless' price increase goes live on March 1st. Customers who subscribe to a messaging plan will not see any increase. The FAQ does not make it clear if customers who do not have a text messaging plan will be able to opt out of their contracts without having to pay an early termination fee. Sprint allowed this for a short period of time, but Cingular did not. Some Verizon Wireless customers have reported that customer service reps are offering to disable text messaging without a fee as that is the only portion of service that has had its pricing change.
The actual language in the contract seems to back up what these customers are reporting. You can read the current price change policies of Verizon Wireless, Cingular, Sprint Nextel and T-Mobile below.
[via Engadget Mobile]
Here is the pertinent info from the contracts. Emphasis added by MobileTracker.
Verizon Wireless:
UNLESS OTHERWISE PROHIBITED

BY

LAW,

WE

CAN ALSO CHANGE PRICES AND ANY OTHER CONDITIONS

IN

THIS AGREEMENT

AT

ANY TIME

BY

SENDING YOU WRITTEN NOTICE PRIOR

TO

THE BILLING PERIOD

IN

WHICH THE CHANGES WOULD

GO

INTO EFFECT.

IF

YOU CHOOSE

TO

USE YOUR SERVICE AFTER THAT POINT, YOU'RE ACCEPTING THE CHANGES.

IF

THE CHANGES HAVE

A

MATERIAL ADVERSE EFFECT

ON

YOU, HOWEVER,

YOU CAN END THE AFFECTED SERVICE, WITHOUT ANY EARLY TERMINATION FEE

,

JUST

BY

CALLING

US

WITHIN

60

DAYS AFTER

WE

SEND NOTICE

OF

THE CHANGE.
Cingular:
IF WE

INCREASE THE PRICE

OF

ANY

OF

THE SERVICES

TO

WHICH YOU SUBSCRIBE

,

BEYOND THE LIMITS SET FORTH

IN

YOUR RATE PLAN BROCHURE,

OR IF WE

MATERIALLY DECREASE THE GEOGRAPHICAL AREA

IN

WHICH YOUR AIRTIME RATE APPLIES

(OTHER

THAN

A

TEMPORARY DECREASE FOR REPAIRS

OR

MAINTENANCE

), WE

WILL DISCLOSE THE CHANGE

AT

LEAST ONE BILLING CYCLE

IN

ADVANCE

(EITHER

THROUGH

A

NOTICE WITH YOUR BILL,

A

TEXT MESSAGE

TO

YOUR EQUIPMENT,

OR

OTHERWISE

)

AND YOU MAY TERMINATE THIS AGREEMENT WITHOUT PAYING

AN

EARLY TERMINATION FEE

OR

RETURNING

OR

PAYING FOR ANY PROMOTIONAL ITEMS, PROVIDED YOUR NOTICE

OF

TERMINATION

IS

DELIVERED

TO US

WITHIN THIRTY

(30)

DAYS AFTER THE FIRST BILL REFLECTING THE CHANGE.
T-Mobile USA:
EXCEPT TO THE EXTENT PROHIBITED BY LAW, IF WE: (A) INCREASE THE CHARGES INCLUDED IN YOUR MONTHLY RECURRING ACCESS RATE PLAN, OR (B) MODIFY A MATERIAL TERM OF OUR AGREEMENT WITH YOU AND THE MODIFICATION WOULD BE MATERIALLY ADVERSE TO YOU, WE WILL NOTIFY YOU OF THE INCREASE OR MODIFICATION AND YOU CAN CANCEL THAT SERVICE WITHOUT PAYING A CANCELLATION FEE (WHICH IS YOUR ONLY REMEDY) BY FOLLOWING THE CANCELLATION INSTRUCTIONS IN THE NOTICE. IF YOU DO NOT CANCEL YOUR SERVICE BY FOLLOWING THOSE INSTRUCTIONS, OR YOU OTHERWISE ACCEPT THE CHANGE, THEN YOU AGREE TO THE INCREASE OR MODIFICATION, EVEN IF YOU PAID FOR SERVICE IN ADVANCE. IF THE NOTICE DOES NOT SAY HOW LONG YOU HAVE TO CANCEL, THEN IT IS WITHIN 14 DAYS AFTER THE DATE OF THE NOTICE, UNLESS A LONGER PERIOD IS REQUIRED BY LAW. EXCEPT TO THE EXTENT PROHIBITED BY LAW, CHARGES FOR PRODUCTS, SERVICES, OPTIONAL SERVICES, OR ANY OTHER CHARGES THAT ARE NOT INCLUDED IN YOUR MONTHLY RECURRING ACCESS RATE PLAN (SUCH AS DIRECTORY ASSISTANCE, ROAMING, DOWNLOADS, AND THIRD-PARTY CONTENT) ARE SUBJECT TO CHANGE AT ANY TIME WITHOUT NOTICE, AND IF YOU CONTINUE TO USE THOSE SERVICES, OR YOU OTHERWISE AGREE TO THE CHANGES, THEN YOU AGREE TO THE NEW CHARGES. VISIT OUR WEB SITE, RETAIL LOCATIONS, OR CALL CUSTOMER CARE FOR CURRENT CHARGES.
Sprint PCS:
We may change any part of the Agreement at any time including, but not limited to, rates, charges, how we calculate charges, or your terms of Service. We will provide you notice of changes that may impact you in a manner consistent with this Agreement (see "Providing Notice Under This Agreement" paragraph). Except as provided below, if a change we make to the Agreement is material and has a material adverse affect on you, you may terminate each line of Service materially affected without incurring an Early Termination Fee only if you: (a) call us within 30 days after the effective date of the change; and (b) specifically advise us that you wish to cancel Services because of a material change to the Agreement that we have made. If you do not cancel Service within 30 days of the change, an Early Termination Fee will apply if you terminate Services before the end of any applicable Term Commitment.

The following, without limitation, will generally not be considered changes to the Agreement as contemplated in this provision and will not result in the waiver of applicable Early Termination Fees: (a) changes to our Policies; (b) changes to rates or charges that are not a core part of the rate plan package for which you contracted – for example, incidental, occasional or casual use charges and other options that do not require a Term Commitment; (b) changes to Taxes & Government Fees; or © changes to Surcharges, including assessing new Surcharges.
---