AT&T Unity announced, free calling within AT&T family
Jan 19 2007 - 04:29 PM ET | AT&T, Cingular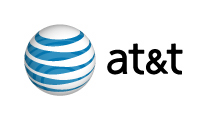 AT&T now includes Cingular and the company hasn't wasted time to use its new size--AT&T Unity is a new calling plan that gives customers unlimited calling within the AT&T network. The company says that over 100 million phone numbers, it's the largest free calling community in the country.
Customers can switch to AT&T Unity starting this Sunday. You must subscribe to both wireless and wireline (local/long distance) service through AT&T to be eligible. The new wireless calling plans are identical to the existing plans except for the lack of rollover. Only plans over $60 per month qualify. More information is available on the Cingular site.
Besides the in-network calling benefits, AT&T Unity customers will have the luxury of only be sent one bill.
---