Sony Ericsson launches five new cam phones
Mar 09 2004 - 12:39 PM ET | Sony Ericsson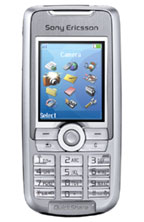 Sony Ericsson, maker of the popular T610/T630, has announced its 2004 line up. All five of the phones include cameras, and three are just for the Americas (normally the other way around with GSM handsets these days).
S700
- 1.3 megapixel resolution camera, which makes it a top of the line handset. Also includes a large QVGA screen with 262K colors, a Memory Stick Duo slot, MP3 player and Bluetooth. Look for it in Europe during Q4 2004.
Z500
- A US only model that includes EDGE. Because of EDGE, we assume it will run on the AT&T Wireless network. It sports dual color displays, push-to-talk, and a VGA resolution camera with video recording. Look for it in Q3 2004.
K700
- Aimed as a successor to the best-selling T610 model (Ed. note: what happened to the T630/T650?). Includes an FM radio, VGA camera with flash and video recording, MP3 player and 32MB of memory. Available in Q2 2004.
This phone is shown at right.
T237
Another US exclusive, but is entry level. 4,096 color display and not much else. Available Q2 2004.
T637
The last US exclusive, though it will seem familiar. It's the Americanized version of the T630. TFT display, Bluetooth and a camera. Available Q2 2004.
---