ScanR adds tags, launches publically
Mar 13 2006 - 04:09 PM ET | Backpage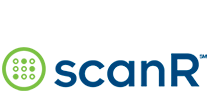 Mobile imaging service provider ScanR today announced new features and its public launch. ScanR takes images of text taken with mobile phones and processes them to be more useful. For example an image of a whiteboard taken at the end of a meeting can be visually cleaned up and then emailed to everyone that was in the room.
The Document ScanR service now automatically tags documents based on their content. For best results you'll want to use a 2-megapixel camera phone, but ScanR officially supports most models with at least 1 megapixel.
ScanR is now available to the public and all services are currently in free trial mode.
---