Palm celebrates 10-year anniversary
Mar 27 2006 - 11:24 AM ET | Palm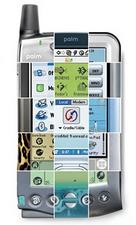 Palm is celebrating its 10th anniversary of a shipping PDA today. For the most part, Palm created and popularized the entire market for PDAs.
Over the years Palm's products have gone from the Pilot 1000 ($299) with 128KB of memory and basic organization functions to the Treo 700w ($499) that has 128MB memory (plus a card slot that can hold gigabytes more) and runs Windows Mobile.
The Treo series dates back to 2001 when Handspring launched the hybrid Palm and phone. Handspring was started by former Palm founders and was then acquired by Palm in 2003. To date there have been over 3 million Treo units sold.
Rumors of a new handset, the Palm Treo 700p, broke last week.
---