Kyocera Switch_Back announced by Virgin Mobile USA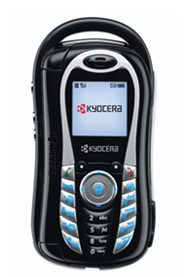 Virgin Mobile USA today announced that it will launch the Kyocera Switch_Back. Prior to today's announcement the Switch_Back was known as the Strobe (we caught up with it for the first time at CES this year). The Switch_Back is Virgin Mobile's first QWERTY device and also its first with AIM built-in. Design wise it's very similar to the Motorola A630 and LG V--the QWERTY keyboard is revealed by flipping open the handset.
Features of the Kyocera Switch_Back include:
Dual display screens - External 65k color 128 X 128; Internal 65k color 128 X 160 widescreen

VGA

camera
32MB memory
Speakerphone
Real-music ringtones
Virgin Mobile expects the Switch_Back to make it into retail channels this month for $149.99. There are no required service contracts to sign with Virgin Mobile.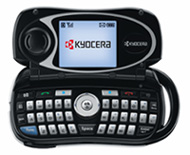 ---