BlackBerry 8703e heads to Sprint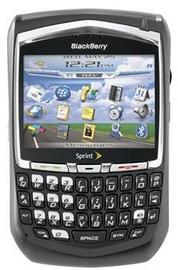 Verizon may have launched it first, but the BlackBerry 8703e is now alive and kicking at Sprint. The 8703e is part of Research In Motion's 8700 series, which is currently the top-end of their lineup. Features include:
EV-DO highspeed data (Mobile Broadband)

GPS

for location based services
Bluetooth 2.0
Speakerphone
Sprint will begin selling the 8703e on October 1st for $349.99 with a 2-year service contract. It will launch in both business and retail sales channels.
---