Mobile ESPN calls it quits, goes to licensing model
Sep 28 2006 - 01:51 PM ET | MVNO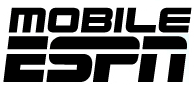 ESPN has decided to pull the plug on its fledgling MVNO and end operations of Mobile ESPN. New sales of handsets and service have been discontinued already, current subscribers will continue to have voice and data services through the end of the year. ESPN will refund the price of Mobile ESPN handsets to all customers after the last billing cycle. It's not quite clear how long the shut down has been in the works, less than a month ago Mobile ESPN announced a large expansion of its college football coverage.
Instead of running a whole carrier, ESPN will concentrate on licensing its sports content to existing carriers:
"Our MVNO effort created a tremendous wireless asset widely recognized for quality and innovation, and as a result we have been approached by well-entrenched carriers about a licensing model. We have decided to pursue it," said Salil Mehta, executive vice president, ESPN Enterprises. "With a redefined approach we have a greater opportunity to reach millions of fans while achieving our strategic and financial goals."
Mobile ESPN is the first of the recent high profile MVNOs to throw in the towel. All have struggled to reach subscriber metrics..
---