Mobile ESPN announces live college football
Aug 30 2006 - 03:40 PM ET | Data, MVNO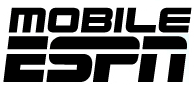 Mobile ESPN has announced live video of up to 25 college football games per month during the upcoming season. Starting next month the upstart mobile virtual network operator (MVNO) will have an exclusive on the top market college games. The coverage kicks off with Florida State vs. Miami on September 4th. The mobile video should mirror the broadcasts carried on ESPN and ESPN.
Despite heavy promotion on ESPN broadcasts and website, the carrier has had a hard time attracting customers. The Wall Street Journal reported that after five months there were less than 10,000 customers. However with exclusive content such as the college football coverage, Mobile ESPN is further differentiating itself from competitors.
Mobile ESPN carries two phones, the Samsung ACE and Sanyo MVP. Service plans start at $39.99 monthly. The Total Sports Package, which is required for viewing the college games, costs $24.99 monthly.
---