LG Prada phone official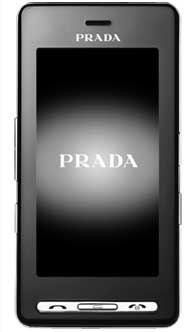 LG let it slip out last month that it was working on a high-end fashion phone with Prada but today has gone ahead and officially announced the PRADA Phone by LG. As expected it is a stylish device and actually looks a great deal like the upcoming Apple iPhone. Like the iPhone, there is no physical keyboard on the Prada phone. It instead relies on a touchscreen powered software keyboard.
Features of the Prada phone by LG include:
Tri-band

GSM

plus

EDGE

2 megapixel camera
Bluetooth
Music and video player
Just 12mm thick
microSD card slot
The Prada phone will be shipping in February in both mobile phone channels and Prada stores. The price starts at 600 euros unlocked.
---