OpEd: Motorola V635 the iPhone?
Jan 04 2005 - 12:15 AM ET | Motorola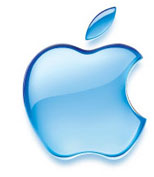 By Jon Gales -- With MacWorld just around the corner (Steve Jobs' keynote speech is on January 11th) Mac savvy mobile phone users are
hoping
that Apple will show off its progress on a mobile version of iTunes. Earlier this year Apple announced that it was working with Motorola to bring a mobile version of iTunes to market. iTunes is the music jukebox software that ties in with the red-hot iPod. 2005 is already supposed to be the
year of the MP3 phone
, so many analysts believe that Steve Jobs will want a headstart on the competition. With that being said, most of the speculation is whether Apple designed the phone or just the iTunes software that will be on it. When the partnership between Motorola and Apple was
announced
in July, the iTunes Mobile software was said to become available for several mass market Motorola phones (
V710
,
A630
,
C650
and
E398
). But since that time, Apple-centric rumor sites have professed an Apple designed mobile phone--the so-called iPhone. Since mobile phones have a short shelf life, and software development usually runs beyond its schedule, I believe it is unlikely the mentioned phones will gain iTunes. Instead, Motorola's 2005 lineup is more likely to gain the new music features. Late last month the FCC approved an update to the popupar V600, the
Motorola V635
. The handset has not been announced by Motorola yet, but one of the included features is a TransFlash memory card slot. With TransFlash, users can add 128MB of memory, or about 2 hours of music, for around $30. Could the Motorola V635 be the surprise up Steve Jobs' sleeve?
---