Newsweek on the Motorola Q
Sep 18 2005 - 11:55 AM ET | Motorola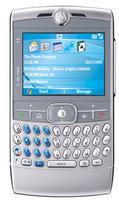 Newsweek has an interesting article on the upcoming Motorola Q. The article asks the question if the Q can be the RAZR of PDAs. That can't be fully answered until the device ships in Q1 2006, but so far the potential is there:
Motorola announced its contender in the wireless e-mail wars in July, and even though the device won't be out until next year, it has generated tons of attention on the Internet for one basic reason: it's thin. The company based the Q on the design of its hit Razr phone. Like the first Razr, the Q is silver and slender and, at 11.5mm thick, about half the width of most of its rivals.
Some rumors have pointed to Verizon Wireless being one of the first carriers to have the Q.
Read our hands on review of the Motorola Q at the annual analyst event earlier this year.
---