T-Mobile Sidekick 3 officially announced
Jun 20 2006 - 12:47 AM ET | Danger, T-Mobile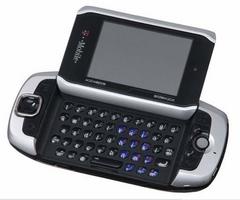 After much speculation, T-Mobile and Danger have officially announced the T-Mobile Sidekick 3. While it wasn't officially announced until today, most of the specs were leaked through FCC filings.
Features of the Sidekick 3 include:
IM (AIM/Yahoo/MSN)

MP3

player with suport for stereo headset
miniSD card slot
Bluetooth
1.3 megapixel camera

EDGE

high-speed data
Sleeker design, 20% smaller and improved battery life
Current T-Mobile customers will be able to buy the Sidekick 3 starting on June 28th. It will be made available to the general public starting July 10th. Pricing runs $299 with a 2-year contract, $349 with a 1-year and $399 for pre-paid. Sidekick.com has been updated to reflect the new device.
---