Sprint releases results of women in wireless study
Jul 21 2006 - 11:36 AM ET | Sprint Nextel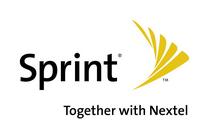 Sprint Nextel released the results of a study it performed on what women prefer in wireless. The data is being used to power a 'phone finder' called Women in a Wireless World. Interesting data points from the survey include:
Women are more likely to personalize their phone and 45% do it just to be different from others
Flip phones are preferred by 72% of respondents, the

PDA

form factor got just 1%
44% of women want their phone to have a splash of color
Sprint says that the following handsets are hot sellers for women: LG FUSIC, Samsung A900 and SANYO Katana.
---